India
Bengal Enamel
Bengal Enamel Works LTD started production on the 6th of april 1921.
The factory was situated just outside Calcutta, India, where it produced a series of enamelplated products and signs.
One of their largest customers was the Indian Army, who had a series of plates, mugs, waterbottles etc. produced by the enamel factory.
You can stumbpe over some of their signs in antique shops. One of the often seen ones, is the Esso Elephant Kerosene enamel signs.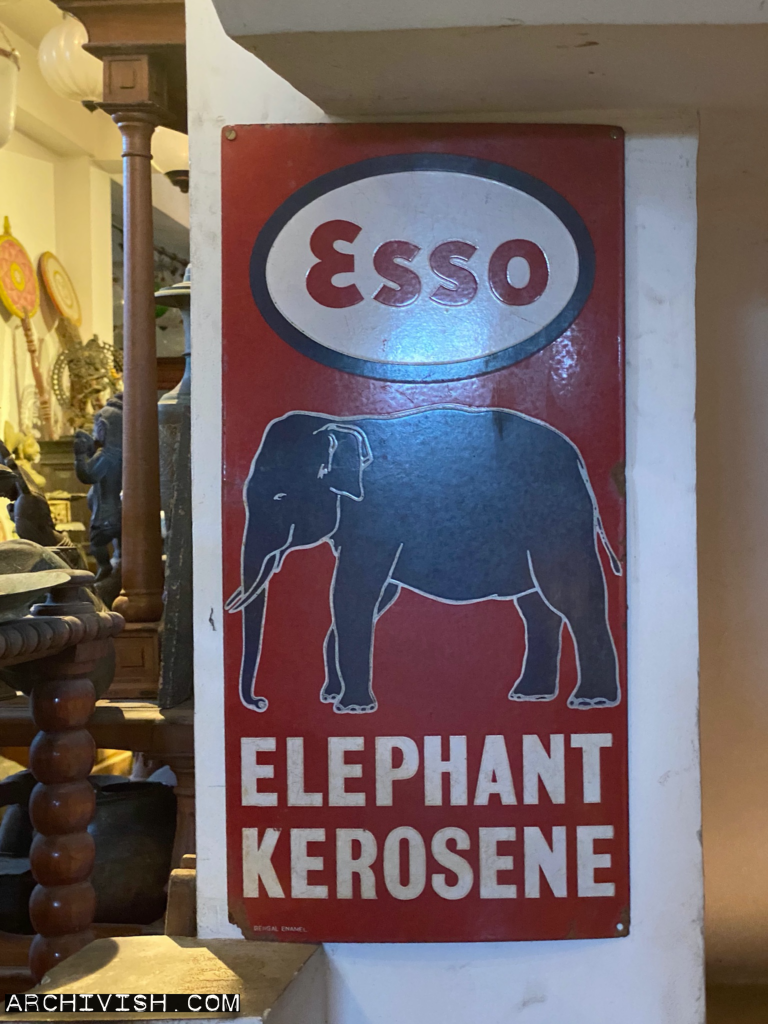 The factory closed sometime in 2004, and all thats active in the complex today is a small post office that still bares the factorys name.