Denmark
New York
Scandinavian America Line
Scandinavian America Line (in Scandinavia "Skandinavien-Amerika Linien") was a Danish steamship company, owned and run by DFDS "Det Forenede Dampskibs-Selskab" (Loosely translated: The United Steamship-Company in Danish)
The company originated as the Thingvalla Line, the first steamship company in Denmark, to transport emigrants directly from Denmark to America.
DFDS bought the company in 1898.
Scandinavian America Lines vessels
Oscar II – 1901
Oscar II was the first of 3 new Ocean liners, built to substitute the 4 smaller vessels, that had been acquired with the Thingvalla Line.
The 158 metre long vessel had room for 1170 passengers
130 1st class passengers
140 2nd class passengers
900 steerege class passengers
Built in Scotland by the shipyard Alexander Stephen & Sons.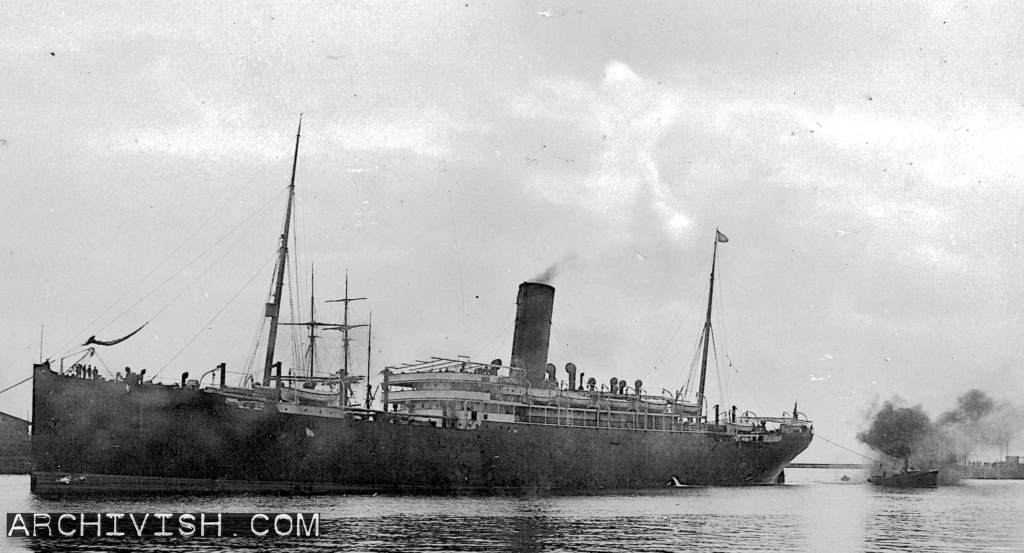 Oscar II was scrapped in 1933.