Ireland
McCaw, Stevenson & Orr, Limited
McCaw, Stevenson & Orr, Limited was a printing company that ended up creating one of the best known glue brands Seccotine.
The company printed books, placards and postcards.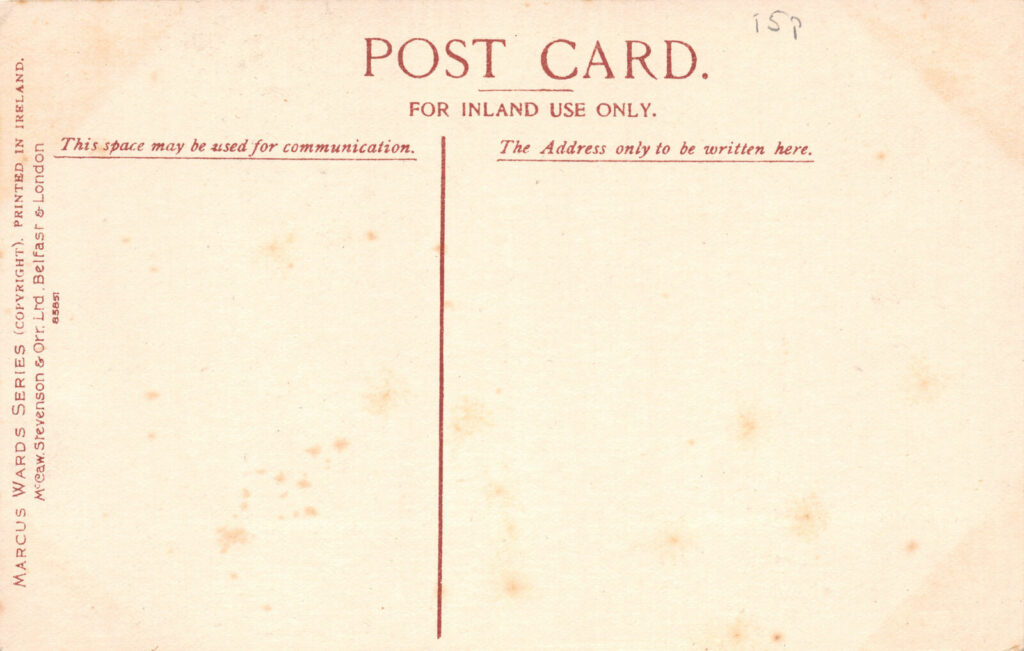 Seccotine
The company didn't stick to their main product as a printing house.
In 1894 Sohn Stevensen got a patent for their refined liquid fish glue Seccotine.
The glue was so well known a brand, that Agatha Christie used it in two of her murder mystery novels, "The man in the Brown Suit" from 1924 and "Death on the Nile" in 1937.
In the 1960's a general purpose PVA glue was introduced to the market, by the the name "Seccotine No2"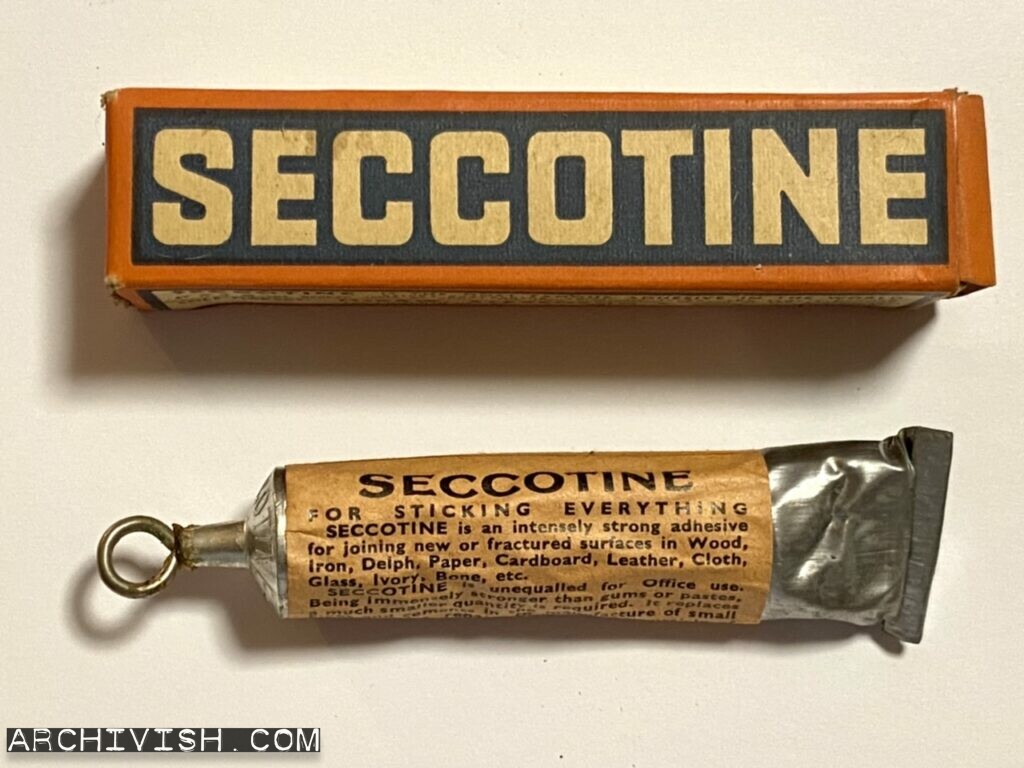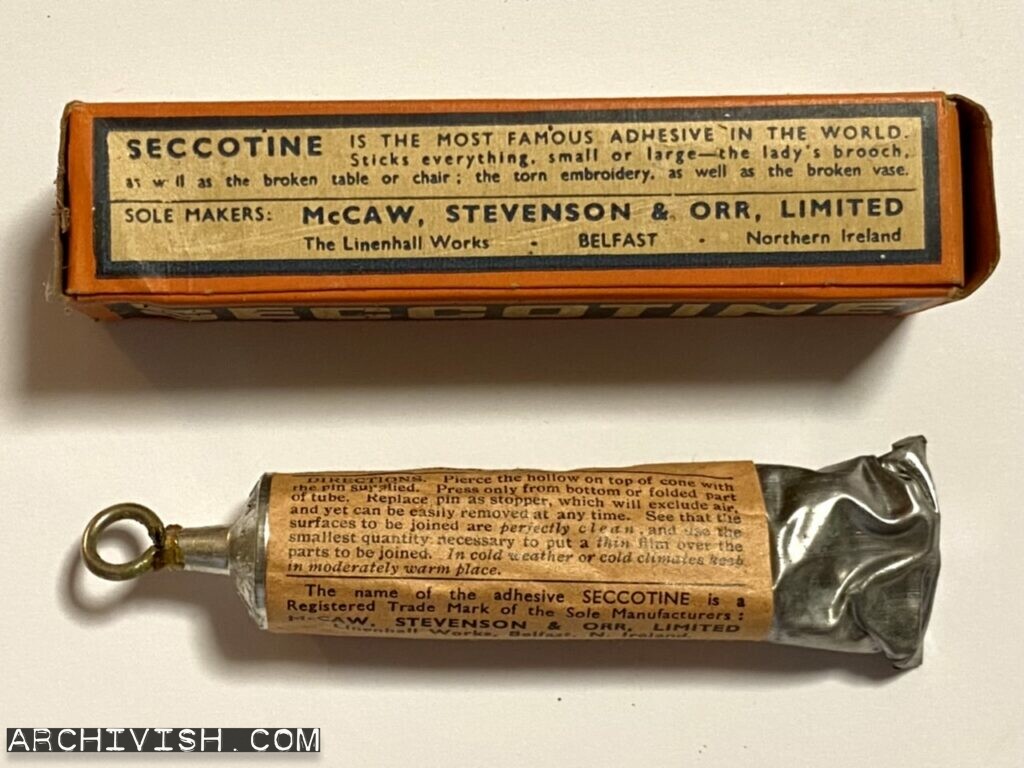 "Stick to SECCOTINE

-it sticks everything!

Seccotine advertisement 1956
Patents
The company patented a special postal tube, that could be opened longitudinally so that papers weren't damaged by inserting them from the end.
They also got a patent on a new hinged drawer design that could hold paper in a more accesible way.
According to their 1890's advertisements, they also had a patent regarding their window decorations.