Cars, lorries and busses
Highlighted
Norway
Snow removal in the 1920's
This Opel is one of the first snowploughs, from "Øveraasen", a company that still exists today, creating huge snow removal systems for use on highways, railroads and in airports.
The company was started by two brothers, Hans and Even Øveraasen, in 1923.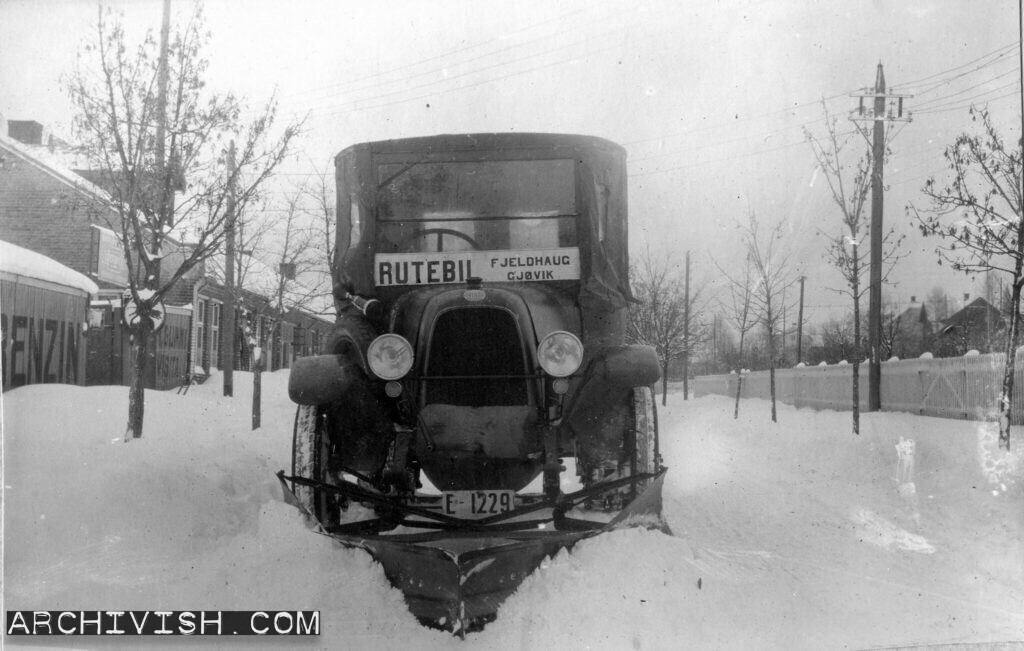 From early on, the company produced snowploughs for almost any kind of transport. A service that quickly grew into their livelihood.
In the beginning the company was called "A/S Brødrene Øveraasen Bilplogar" (The Øveraasen brothers carploughs Company), and later changed their name to "Øveraasen Snow Removal Systems", as it is called today.