Denmark
Bukh and Kalundborg Engine factory
The engine factory Bukh was established by Jens Bukh and Johannes Gry, in the Danish town Hørve in 1904. After WWII they began manufacturing tractors.
They began with manufacturing stationary diesel engines for industrial and farming purposes.
In 1915 the factory was moved to the port city Kalundborg, where they became neighbours to Kalundborg Boatyard.
They quickly began producing engines for maritime winches, and small boat engines.
By the early 1920's the company had some financial problems, until A. P. Møller stepped in and bought the company.
The end of the second world war was the beginning of a new era, and from the 1950's and until 1968 Bukh built a long row of tractors.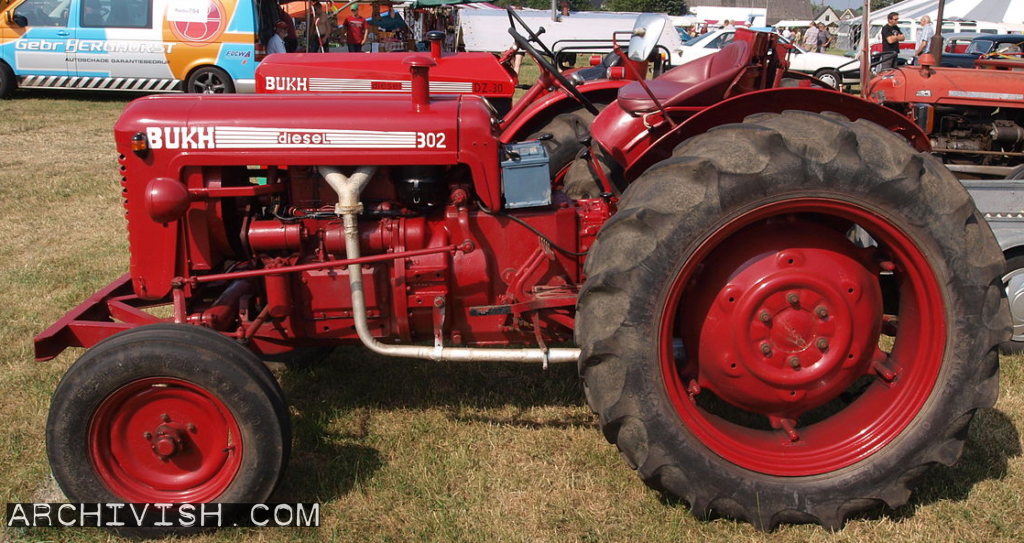 The Bukh factory still exists today, and manufacture a series of maritime engines. They are often seen in lifeboats and fishing vessels.